African dresses are a testament to the rich tapestry of culture and heritage that spans the African continent. These garments tell stories of tradition, innovation, and timeless elegance. Rooted in the diverse cultures and histories of the continent, African dresses come in a stunning array of styles, patterns, and designs that captivate fashion enthusiasts worldwide.
1. A Kaleidoscope of Styles: African dresses encompass a breathtaking spectrum of styles, each with its own unique charm. From the vibrant Ankara prints of West Africa to the intricate beadwork and embroidery of East Africa, these dresses showcase the artistry and craftsmanship of African designers.
Traditional dresses like the Ankara, Dashiki, Kente, and Boubou have made their mark in the fashion world, while contemporary designs fuse modern trends with age-old influences. Whether you're seeking a classic, regal look or a bold, avant-garde statement, African dresses offer a wide range of choices that reflect the cultural diversity of the continent.
2. A Story Woven in Fabric: African dresses are not merely garments; they are stories woven in fabric. The choice of fabric, patterns, and colors in these dresses often carries significant cultural and symbolic meanings. For instance, Kente cloth, with its vibrant colors and intricate geometric patterns, is associated with the Ashanti people of Ghana and represents history, spirituality, and cultural heritage.
The Masai shuka, known for its striking red and blue checks, symbolizes the Maasai community's love for their cattle and their connection to their ancestors. When you wear an African dress, you don't just wear a piece of clothing; you wear a piece of history and culture, making a statement that is both fashionable and meaningful.
In a world filled with fashion trends that come and go, African dresses stand out as timeless pieces that celebrate the depth and diversity of the African continent. These dresses are more than just clothing; they are a testament to the enduring beauty of culture and heritage. Whether you are drawn to the bold, vibrant prints or the subtle elegance of traditional designs, African dresses offer a unique and mature fashion choice that allows you to embrace the enchanting stories woven into the fabric of each dress.
35 African dresses for ladies – Different fashion styles
See more dress styles for ladies in 2024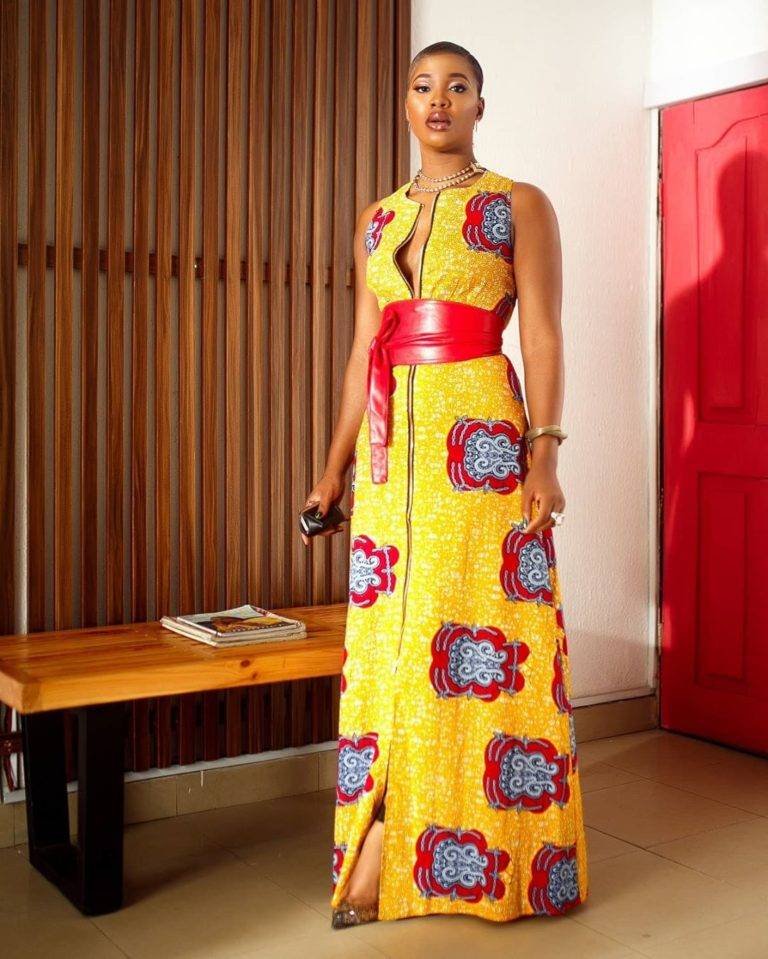 FOLLOW US ON PINTEREST: @Yakoema